Curve by Vodafone
Smart GPS Multi-Use Tracker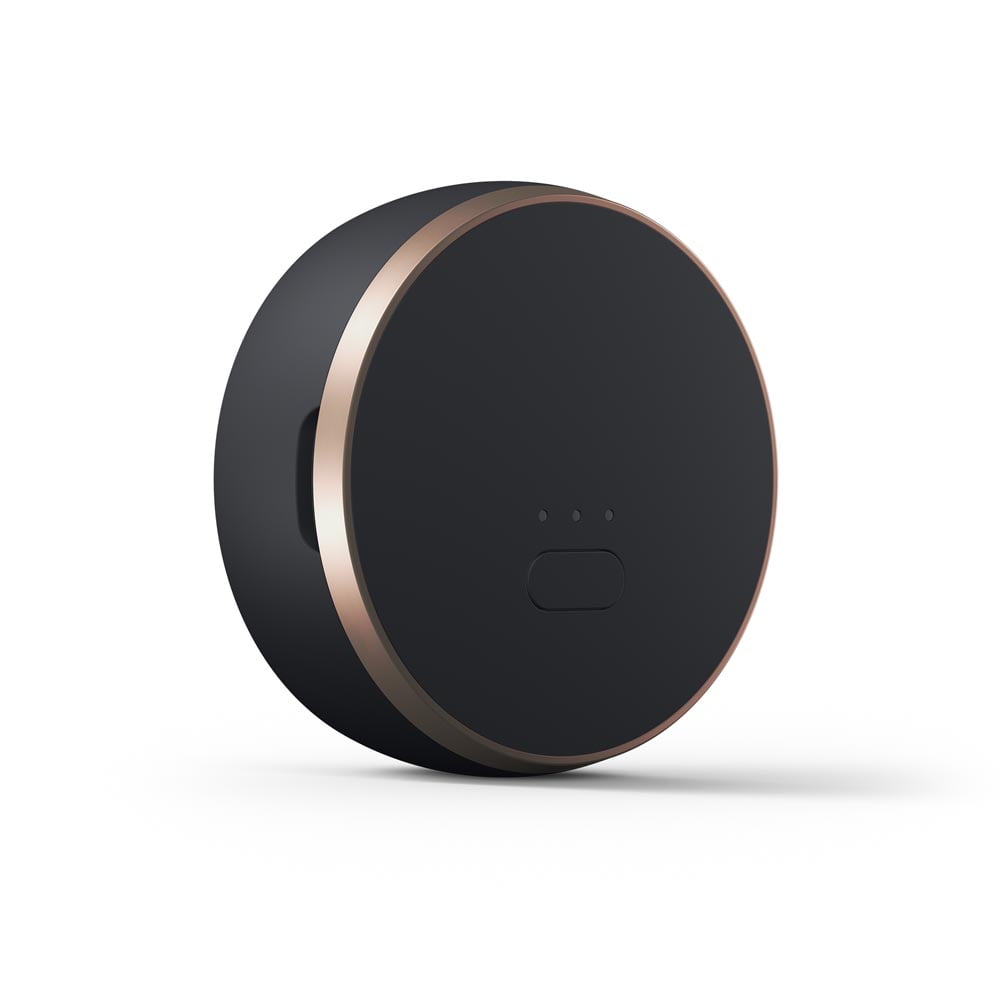 Curve is a multi-use smart GPS tracker designed to fit into everyday life.
Connected to the global Vodafone network using their built-in smart SIM, Curve lets people keep in touch with their favourite things from the Vodafone Smart App. 
Unlike Bluetooth only trackers, Curve's simple, lightweight, and waterproof design houses four different tracking technologies – GPS, Wi-Fi, Cellular and Bluetooth, allowing users to be much further away from the device and still get accurate location updates.
Available in two colours; Dove and Slate, Curve blends seamlessly with belongings
Rather than create a single 'do-it-all' multi-function product that has to cope with being used in numerous different ways, ultimately leading to compromises, the industrial design team set out to produce an adaptive 'multi-specialist' product that could easily be transformed between different use cases.
This design goal was successfully achieved by incorporating a removable outer 'utility band' component into the design, which can be quickly and easily swapped for application specific accessories, such as a keyring or pet collar mount.
This interchangeable design feature creates a genuine multi-use product platform that isn't visually or functionally compromised by its many potential use cases.
The product aesthetic was further driven by the need to combine the capability of smart technology accuracy, with user simplicity, and long term rugged durability.
The resulting simple form is soft and approachable, encouraging tactile engagement from users, while remaining rugged and durable with IP67 waterproofing capability. In contrast the thin metal band trim is used to communicate premium quality and precision, representing the value (both emotional and financial) of the object it is protecting, as well as the device's accurate capability.
The product plays an important role in protecting items that are incredibly precious to users. Its ability to reunite, 
should the worst ever happen, enables it to significantly reduce stress and anxiety for those that use it.
Winner of a
2020 GOOD DESIGN
Award for design excellence